Costas Gaganakis,
Dpt of History, National & Kapodistrian University of Athens

From Sancerre to Paris: Narratives of cities under siege during the French Wars of Religion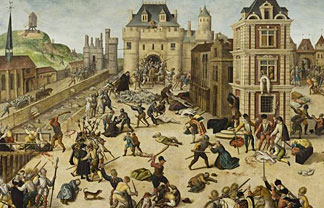 The French Wars of Religion (1562-1598) generated numerous instances of city sieges; the cities besieged, Catholic or Protestant, produced narratives of the siege, the culmination of which led to the establishment of a new historical narrative, the narrative of a siege, with besieged cities like Sancerre in 1573 serving as models for subsequent accounts on both sides. In these narratives, the besieged cities often emerged as "fighting Zions", or as "Babylons", paying for their past sins.
However, beneath the façade of a "unified front", these communities also experienced the violent clash between two mutually exclusive conceptions of "community", Catholic or Protestant. This paper seeks to explore the dialectics of the discourse of French urban communities under siege.